You need a
REALTOR
and brokerage to be 100% committed to you and always working on your behalf.
My obligation is to you, And making sure your needs are met.
As a Broker with
Powerhoue Enterprize, LLC
, I am also able to connect potential buyers/sellers to an agent in our trusted nationwide network of skilled agents. We are able to facilitate virtually any transaction from land to commercial leases and purchases.
In any real estate transaction it is imperative you are comfortable with your agent and their Brokerage team.
Agents perform at a superior level to ensure we will unite them with more clients just like you.
Give us a call or
email
to let us know how we can help.
---



Our Mission
Powerhouse Enterprize, LLC will assist both homeowners selling their homes, as well as, buyers purchasing homes of their dream, providing professional and personal assistance. Ensuring every client Real Estate need is always of the utmost importance.
It is imperative you speak with a lender, prior to a home search, to get pre-approved. This is valuable because it:
- Determines the loan amount, terms and conditions you qualify for.
- Gives us a price range for a search.
- Helps you find a comfortable monthly payment.
- Makes your offer stronger, as it shows you are capable of purchasing; a pre-approval, or proof of funds, letter is to be included with a purchase contract.
If you need a lender, view
Preferred Lender
or give me a call and I will provide you with the numbers of a few of my trusted lenders.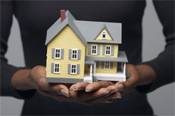 Company Core Values
Provide Professional Real Estate Expertise
Honesty and Integrity
Professionalism in all facets of the company
Fairness and respect to our customers and company employee's
Clean, fun, and safe working environment
Learn more About Us...